The Home Comfort Specialists
Gas Fireplaces, Furnaces, AC, BBQs – Service and Installation
Caring and Professional — The Service You Want in Snohomish, North and East King Counties
Fireplace not lighting? Strange smells and funny sounds are not why you bought a gas fireplace. Have Bob come out and get your house heated up again this winter. We repair and service all brands.
Have you lit your fireplace since last winter? Might want to test it now. Our schedule fills up fast, so if you need any service and don't want to be caught in the cold in the dead of winter, then reserve your appointment today.
B&C Comfort is the top fireplace services business based in Monroe — see awards to the right.
Furnaces, air conditioners, and heat pumps — we repair and service all brands. Your home comfort is our top priority.
Firepits and BarbecueSummer cookouts are a blast. Except when only one out of four of your burners will light. Gas barbecues and firepits also need ongoing maintenance. Have us come restore your BBQ to be cookout ready.
Need to
Install

a New Fireplace or HVAC System?

We are licensed dealers for certain brands. Visit the service pages or call to find out which ones. Also, we do not install systems that are purchased elsewhere, and our liability insurance only covers the installation of parts you order through us.

Bottom line: If you need an installation, call us before you buy your new system!
Installing the furnace and heat pump is one of the best investments we've made in our home. Bob was fantastic to work with – always patient answering my questions and explaining technical aspects in a way that made sense I can't imagine working with anyone else and will gladly refer friends and family to Bob for their Heating and Cooling needs. The system works beautifully and has improved the overall quality and comfort of our home.
– Teresa Kearney, Monroe, WA
What others are saying about B & C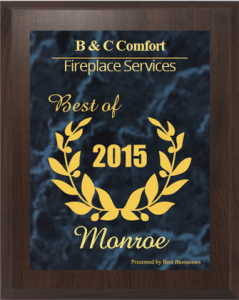 Service and Products Provided by B & C Comfort, LLC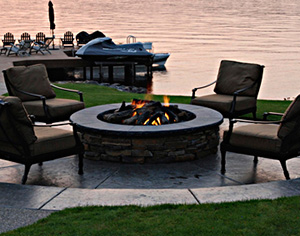 Firepits & Barbecue
Did you ever wish you could take the walls off your kitchen in the summer months, and join your family and friends while they visit and play outside? You CAN, and Bob & CJ can help you do it!
Gathering around the kitchen has been part of our lifestyle for years, now you can bring your kitchen outside!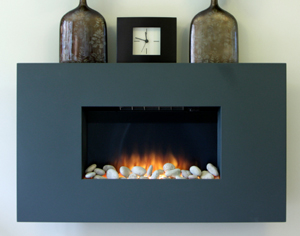 Fireplaces
Gas fireplaces have become a standard feature in many homes over the past few years, providing supplemental heat in the event of power outages, as well as heating high use areas without having to heat the entire home. Maintaining the safety standards for your fireplace is paramount in consistent safe operations. B & C provides maintenance and service for all vented gas fireplaces; as Heat-n-Glo® and Napoleon dealers B & C provides expert installation and service of their products. We also attend factory run continuing education for fireplace products.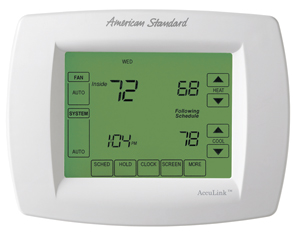 Heating and Cooling
Investing in your comfort and air purification system is one of the most important and long lasting decisions that can be made for your home. This decision will outlast most other major purchases including vehicles, appliances and entertainment systems. B & C are proud dealers for the American Standard product line; we will work alongside you to customize a system that best suits your needs and budget.
Heating pump and furnace systems can be complicated. Here you can watch an animated presentation to help inform you of the inner workings of home heating and cooling.
Get answers to your AC, heat pump, and furnace questions
Q: How often should I maintain my furnace, air conditioner or heat pump?
A: Factory recommends yearly maintenance on equipment (this may need to be documented for warranty purposes). Yearly maintenance will increase the life of your system as well as help it reach its most efficient operating capabilities. This will also ensure less failure during the peak seasons of operation, and ensure you have home comfort when you need it most.
Q: How often should I clean my filter?
A: Every home is different. Children, animals and outside environmental factors will determine the amount of particles collected. You should check your filters every three months. If you see a heavy build-up of particles on the filters, you may consider cleaning more often. A clean filter will increase the efficiency and performance of your heating and cooling system, and will extend the life of your equipment.
Q: Does it matter if I tune up my furnace in the summer vs. the winter season?
A: The time of year doesn't have an effect on the overall performance of the unit. However, scheduling a repair visit with B&C during the peak seasons will often be more difficult. Maintaining a planned maintenance program for servicing your equipment in the off-season is ideal. B & C offers a maintenance plan which allows you to save money and have priority with scheduling when emergency break downs occur.
Rebates & Special Offers
Money saving offers supported by B & C Comfort, LLC
Federal Tax Credits
There are federal tax credits are available for a variety of systems; heating, cooling and water heating as well as many other home improvement options. B & C can assist you with choosing the best heating, cooling and water heater options for your home. There are many system requirements and strict guidelines for these programs. B & C can help guide you to the qualifying systems that will meet your needs and budget.
PSE & PUD Rebates
The rebates provided by PSE & PUD are constantly changing. B & C can provide guidance to your best options while you are investing in a home comfort system that you may also take advantage of these rebate programs.
Factory Rebates
B & C works closely with our manufacturers to provide you with current factory rebates and extended warranty specials. Each manufacturer will change these programs throughout the year. B & C will present you with the current programs and help guide you in your decisions.
Supported Dealers
We sell and install these vendors, but we repair all brands
Bonded & Insured
B & C Comfort, LLC is bonded, licensed, insured and also a better practices business.