The Home Comfort Specialists
Gas Fireplaces, Furnaces, AC, BBQs – Service and Installation
Caring and Professional — The Service You Want in Snohomish, North and East King Counties
Fireplace not lighting? Strange smells and funny sounds are not why you bought a gas fireplace. Have Bob come out and get your house heated up again this winter. We repair and service all brands.
Have you lit your fireplace since last winter? Might want to test it before winter gets here! Our schedule fills up fast, so if you need any service and don't want to be caught in the cold in the dead of winter, then get on our calendar today. Don't wait. We're often booked weeks in advance!
B&C Comfort is the top fireplace services business based in Monroe — see awards to the right.
Furnaces, air conditioners, and heat pumps — we repair and service all brands. Your home comfort is our top priority.
Summer cookouts are a blast. Except when only one out of four of your burners will light. Gas barbecues and firepits also need ongoing maintenance. Have us come restore your BBQ to be cookout ready.
Need to
Install

a New Fireplace or HVAC System?

We are licensed dealers for certain brands. Visit the fireplace and HVAC service pages, or call to find out which ones. Also, we do not install systems that are purchased elsewhere, and our liability insurance only covers the installation of parts you order through us.

Bottom line: If you need an installation, call us before you buy your new system!
Installing the furnace and heat pump is one of the best investments we've made in our home. Bob was fantastic to work with – always patient answering my questions and explaining technical aspects in a way that made sense I can't imagine working with anyone else and will gladly refer friends and family to Bob for their Heating and Cooling needs. The system works beautifully and has improved the overall quality and comfort of our home.
– Teresa Kearney, Monroe, WA
What others are saying about B & C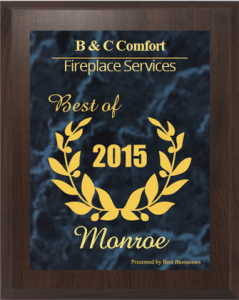 Service and Products Provided by B & C Comfort, LLC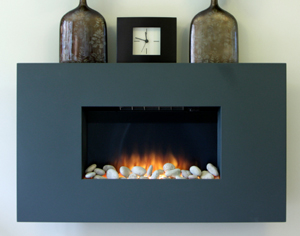 Fireplaces
What's troubling your gas fireplace? Here's what you get with B&C's fireplace service:
Full service peace of mind — get your fireplace repair issues resolved the first time
Fireplace safety and function is top priority — we fix the causes of bad smells, not lighting, strange sounds, and other annoyances
Give yourself years of home comfort — avoid big problems with annual fireplace maintenance
Need a new one? Simplify the process of choosing a gas fireplace
We are the gas fireplace specialists in North King and Snohomish Counties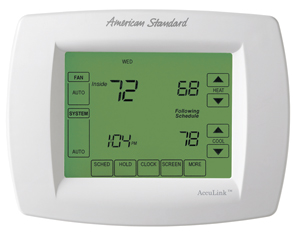 Heating and Cooling
"Why is my AC blowing hot air?" "It didn't used to take so long to heat up the house. What's wrong?" Get your HVAC questions answered! B&C will find and fix all your heating and cooling issues.
Don't make this mistake: Install the right combination of heating and cooling systems for your house
Ensure years of home comfort — cool summers and warm winters. Ongoing maintenance is the key!
Fix problems fast — HVAC repair that finds the problem and gives an affordable solution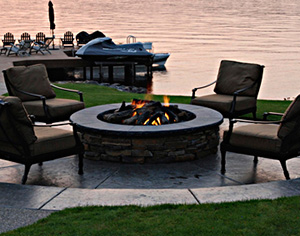 Firepits & Barbecue
Take the walls off your kitchen in the summer months, and join your family and friends around a barbecue or an outdoor firepit. Already have one? Hardly anyone does firepit and BBQ service anymore. Call us before you buy a whole new one. You can:
Restore your gas BBQ to full working order — barbecue cleaning, repair, and maintenance
Stretch your wallet — extend the life of your BBQ with quality replacement parts, and we'll install them for you
Keep the fire burning — if you have an outdoor firepit that needs attention, or want to install one, talk to us first.
Heat pump and furnace systems can be complicated. Here you can watch an animated presentation and learn about heat pumps, furnaces, and how they work to make your home comfortable.
Get answers to your AC, heat pump, and furnace questions
Q: How often should I maintain my furnace, air conditioner or heat pump?
A: Factory recommends yearly maintenance on equipment (this may need to be documented for warranty purposes). Yearly maintenance will increase the life of your system and keep it working at top efficiency. You'll have fewer failures during the extreme heat and cold seasons, and ensure you have home comfort when you need it most.
Q: How often should I clean my filter?
A: Every home is different. Children, animals and outside environmental factors will determine the amount of particles collected. You should check your filters every three months. If you see a heavy build-up of particles on the filters, you may consider cleaning more often. A clean filter will increase the efficiency and performance of your heating and cooling system, and will extend the life of your equipment.
Q: Does it matter if I tune up my furnace in the summer vs. the winter season?
A: The time of year doesn't affect the overall performance of the unit. However, scheduling a repair visit with B&C during the peak seasons is often more difficult. Make a plan to service your equipment in the off-season. B & C offers a maintenance plan which allows you to save money and have priority with scheduling when emergency break downs occur.
Rebates & Special Offers
Money saving offers supported by B & C Comfort, LLC
Federal Tax Credits
There are federal tax credits for a variety of heating, cooling and water heating systems. These programs often have strict requirements and guidelines. B & C can help guide you to the qualifying systems that will meet your needs and budget.
PSE & PUD Rebates
The rebates provided by PSE & PUD are constantly changing. B & C can provide guidance to your best options while you are investing in a home comfort system so you can take advantage of these rebate programs.
Factory Rebates
B & C works closely with our manufacturers to provide you with current factory rebates and extended warranty specials. Each manufacturer will change these programs throughout the year. B & C will present you with the current programs and help guide you in your decisions.
Supported Manufacturers
We sell and install these manufacturers, but we repair all brands.
Bonded & Insured
B & C Comfort, LLC is bonded, licensed, insured and also a better practices business.
Regions Serviced
We serve these areas within King County and Snohomish County
King County postal codes
Baring - 98224 (Additional trip charges may apply)
Bellevue - 98004, 98005, 98006, 98007, 98008, 98009, 98015
Bothell - 98011, 98041
Carnation - 98014
Duvall - 98019
Fall City - 98024
Issaquah - 98027, 98029
Kenmore - 98098
Kirkland - 98033, 98034
Medina - 98039
Mercer Island - 98040 (Additional trip charges may apply)
North Bend - 98045
Preston - 98050
Redmond - 98052, 98053
Sammamish - 98074, 98075
Shoreline - 98133, 98155, 98177 (Additional trip charges may apply)
Skykomish - 98288 (Additional trip charges may apply)
Snoqualmie - 98065
Woodinville - 98072, 98077
Snohomish County postal codes
Bothell - 98012, 98021
Edmonds - 98020, 98026 (Additional trip charges may apply)
Everett - 98201, 98203, 98204, 98205, 98207, 98208 (Additional trip charges may apply)
Gold Bar - 98251
Index - 98256 (Additional trip charges may apply)
Lynnwood - 98036, 98037, 98046, 98087 (Additional trip charges may apply)
Mill Creek - 98012, 98082
Monroe - 98272
Mountlake Terrace - 98043 (Additional trip charges may apply)
Mukilteo - 98275 (Additional trip charges may apply)
Snohomish - 98290, 98291, 98296
Start Up - 98293
Sultan - 98294
Not in our service area: Granite Falls, Lake Stevens, Marysville, Renton
If you are unsure if your location is within our service area, please contact us to find out!