6 Trusted Gas Fireplace Installation Options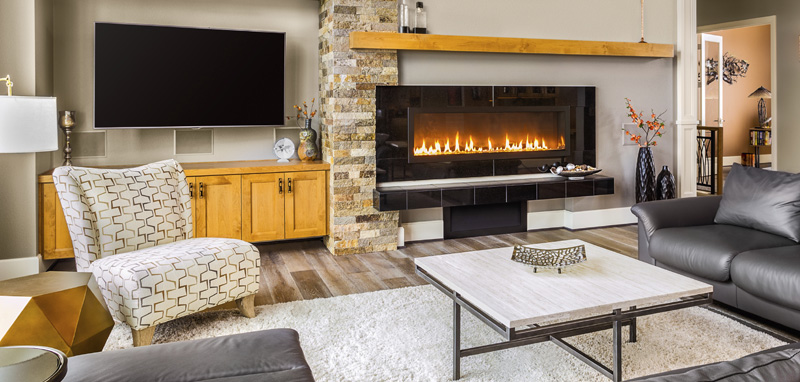 B&C has carefully vetted many fireplace manufacturers.
The six you see below offer a variety of gas fireplace options that meet our standards for quality.
Your new gas fireplace should be….
Beautiful in appearance
Consistently reliable
Low maintenance
Energy efficient
However, before getting too attached to a fireplace based on its looks, your first step is make sure it will fit the restrictions and dimensions of your home. For this, you will likely need the help of an expert. But here's a guide to help you get started.
Who Should Install Your Gas Fireplace?
We do not have a store front or a show room where you can see fireplaces in person. B & C's main focus is on service and repairs.
While we do offer installations, you can also visit the following hearth stores. Their main focus is installations and they have showrooms where you can test operate actual fireplaces. These companies also provide service and maintenance for units they install.
What We Install
The six manufacturers you see below offer more products than B&C handles.
We work exclusively with the following types of gas fireplace products:
Direct vent and B-vent gas fireplace inserts, fireplaces and freestanding
Outdoor gas fireplaces and fire pits
Natural gas or propane
Make sure the fireplaces you consider on these sites fall into these categories. If you really love something you see but want to be sure that B&C will install it, just send us an email and we'll let you know.
Clicking on any of the links below will take you off this site, and you might get overwhelmed with the number of options. Again, it's a lot easier to have an expert walk you through the process, and to make sure your home can fit the fireplace you want.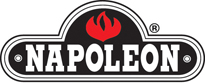 At least 35 gas fireplaces to choose from. Their fireplaces beat industry standards in appearance, efficiency, and performance.
Includes a limited lifetime warranty (from Napoleon, not B&C Comfort)

At least 38 Heat n Glo gas fireplace options here. All are AFUE rated, energy efficient, and offer an airtight seal.
Their site has a nice filtering option that allows you to quickly and easily sort by price, dimensions, heat, style, and room size.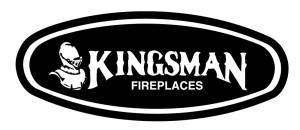 Beautiful choices here, including some with see-through options – windows on both sides!
Look through their options, but check with us to confirm that we install the ones you're most interested in learning more about.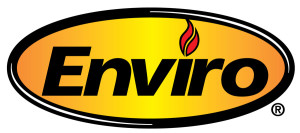 Easily compare the heating area, BTUs, and efficiency of the handful of gas inserts and gas fireplaces available through Enviro's site.

RHP offers Real Fyre gas fireplace inserts and has a selection of outdoor fireplaces. They have only a few choices, but they may have just the look you're hoping for, and be within your budget.
Exclusively offering outdoor fireplaces (along with some accessories), Firegear Outdoors has a few outdoor fireplace options, all of which have glass panes on two sides so you can see the fire from all sides.
Supported Manufacturers
We sell and install these manufacturers, but we repair all brands.
Bonded & Insured
B & C Comfort, LLC is bonded, licensed, insured and also a better practices business.
Regions Serviced
We serve these areas within King County and Snohomish County
King County postal codes
Baring - 98224 (Additional trip charges may apply)
Bellevue - 98004, 98005, 98006, 98007, 98008, 98009, 98015
Bothell - 98011, 98041
Carnation - 98014
Duvall - 98019
Fall City - 98024
Issaquah - 98027, 98029
Kenmore - 98098
Kirkland - 98033, 98034
Medina - 98039
Mercer Island - 98040 (Additional trip charges may apply)
North Bend - 98045
Preston - 98050
Redmond - 98052, 98053
Sammamish - 98074, 98075
Shoreline - 98133, 98155, 98177 (Additional trip charges may apply)
Skykomish - 98288 (Additional trip charges may apply)
Snoqualmie - 98065
Woodinville - 98072, 98077
Snohomish County postal codes
Bothell - 98012, 98021
Edmonds - 98020, 98026 (Additional trip charges may apply)
Everett - 98201, 98203, 98204, 98205, 98207, 98208 (Additional trip charges may apply)
Gold Bar - 98251
Index - 98256 (Additional trip charges may apply)
Lynnwood - 98036, 98037, 98046, 98087 (Additional trip charges may apply)
Mill Creek - 98012, 98082
Monroe - 98272
Mountlake Terrace - 98043 (Additional trip charges may apply)
Mukilteo - 98275 (Additional trip charges may apply)
Snohomish - 98290, 98291, 98296
Start Up - 98293
Sultan - 98294
Not in our service area: Granite Falls, Lake Stevens, Marysville, Renton
If you are unsure if your location is within our service area, please contact us to find out!