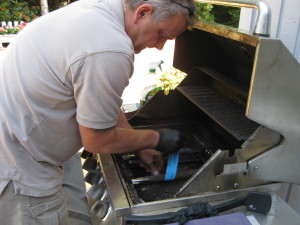 Turn Your Residence into Your Home
A "home" is a place of comfort. Rest. Belonging.
Our mission is to preserve and increase the comfort you experience in your home.
What makes a comfortable home?
Cool in the summer
Warm in the winter
Recreation and amenities all year round
Convenience, convenience, convenience
Gas fireplaces, gas barbecues, and home heating and air conditioning (HVAC) are the modern marvels of comfort. If your home was a sofa, these would be the cushions.
Our mission is to keep your cushions soft. That means we repair all these systems in your home when they break down, and we maintain them to prevent breakdowns from happening as often.
If your fireplace keeps shutting off, we'll come out and get it turned back on with full heat.
If your air conditioning is blowing warm air, we'll diagnose the problem and get the cool air flowing again.
If your burgers are taking forever to cook because your BBQ flames are too low, we'll get you grilling again without stressing you out.
If you need replacement parts, troubleshooting guides, or just an expert set of eyes and hands to restore the comfort and make your house a "home" once again, this is why B&C Comfort exists.
And by the way, we also do installations for gas fireplaces and HVAC.
Our 4-Star Promise
Our home comfort service mission can be summed up with 4 promises. B&C Comfort will:
Stand behind our services –

dependable

Provide competitive pricing –

affordable

Deliver outstanding customer service –

relational

Instill confidence in our customers –

professional
Call us today if you're having trouble with your comfort or want to talk about a new installation. We look forward to providing you the same outstanding service our other customers have received.
Also – we love referrals! Tell your friends about us on social media or in person.
Thank you!
Supported Manufacturers
We sell and install these manufacturers, but we repair all brands.
Bonded & Insured
B & C Comfort, LLC is bonded, licensed, insured and also a better practices business.