HVAC and Gas Fireplace Questions
How do heat pumps work? What about air conditioners?
Find Answers to other common questions about HVAC and gas fireplaces below. If you don't see your question here, call or email us today.
Q: How often should I maintain my furnace, air conditioner or heat pump?
A: Factory recommends yearly maintenance (this may need to be documented for warranty purposes). This will increase the life of your system and keep it working at top efficiency. You'll have fewer failures during the extreme heat and cold seasons, and ensure you have home comfort when you need it most.
Q: How often should my filter by cleaned?
A: Every home is different. Children, animals and outside environmental factors will determine the amount of particles collected. You should check your filters every three months, if you see a heavy build-up of particles on the filters, you may consider cleaning more often. A clean filter will increase the efficiency and performance of your heating and cooling system, and extend the life of your equipment.
Q: Will a heat pump work in the Northwest?
A: The Northwest is one of the best locations in the country for heat pump use. Moderate winter temperatures have enough outdoor heat to allow heat pumps to keep working efficiently. Learn more about how heat pumps work, and see the advantages of heat pumps over air conditioners.
Q: I don't have any heat. What do I do?
First check your filter.
Then check batteries in thermostats.
Check furnace switch and/or breaker.
Make sure gas is turned on (if a gas furnace)
Q: Can I add Air Conditioning to my existing home comfort system?
A: That depends on the size of the blower fan in your existing furnace, the capacity of your duct system, and the cooling needs of your home. Our consultants can inform you of your options, along with the cost and benefits of each. Find out what's best for your home: air conditioning or heat pump
Q: What is a SEER?
A: Air conditioners are rated by the Seasonal Energy Efficiency Rating, or SEER. The higher the SEER rating, the more efficient the unit. The minimum rating for Energy Star compliance is 14 SEER. The most efficient air conditioners can exceed 20 SEER. Learn more about SEER and HSPF ratings.
Q: Does it matter if I tune up my furnace in the summer vs. the winter season?
A: The time of year doesn't affect the overall performance of the unit. However, scheduling a repair visit with B&C during the peak seasons is often more difficult. Make a plan to service your equipment in the off-season. B&C offers a maintenance plan which allows you to save money and have priority with scheduling when emergency break downs occur.
Bottom line: If your AC was blowing hot air last year, get it fixed in the winter. If your furnace was making clicking sounds in March, get it checked out in the summer.
Q: What is a BTU?
A: BTU (British Thermal Unit) refers to the heating power of a gas appliance as measured by the amount of energy it produces in one hour. Technically, it is the amount of heat required to raise the temperature of one pound of water by one degree Fahrenheit. On average, a 10,000 BTU component can heat up approximately 500 square feet, depending on floor plan, windows, the room's ceiling height, etc.
Q: What does AFUE stand for?
A: Gas heating appliances are rated according to their Annual Fuel Utilization Efficiency. The higher the AFUE rating, the more efficient the unit. The minimum rating for Energy Star compliance is 90 AFUE. The highest efficiency furnaces will exceed 95 AFUE.
Q: What does direct vent mean?
A: Direct vent applies to gas fireplaces, gas inserts and gas stoves. It is the process of using outside air for combustion, thus eliminating the use of preheated indoor air, which is lost up your chimney. Using a direct vent system gives you better indoor air quality (learn how in this troubleshooting guide), higher efficiency and greater venting options.
Q: How often should I have my fireplace serviced?
A: Your fireplace should be serviced yearly by a professional service technician.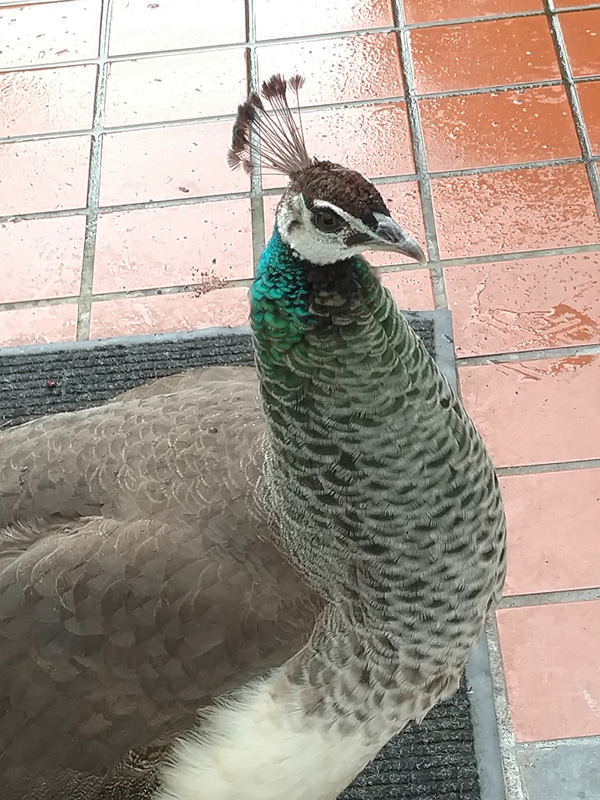 More Questions?
Supported Manufacturers
We sell and install these manufacturers, but we repair all brands.
Bonded & Insured
B & C Comfort, LLC is bonded, licensed, insured and also a better practices business.